If you've lived in Oregon long enough and have hiked in the Cascades for any length of time, you've most likely crossed or hiked on the Pacific Crest Trail.
A few years ago, I made an attempt at completing this entire 2,600 mile trail in a quick 4 months. It all started four days after I graduated college. I donned my backpack and set out from Campo, CA (PCT Southern Terminus) on June 5, 2008.
My first challenge was to conquer the sweltering Southern California deserts. Needless to say, I didn't fair so well. After hiking 80 miles in the 120-degree heat I began to realize why most people start this section of the trail in April. Why the hell was I subjecting my body to backpacking through some of the most inhospitable environments in the US? Good question. I found myself talking to the wind (losing it), telling it to give a small breeze.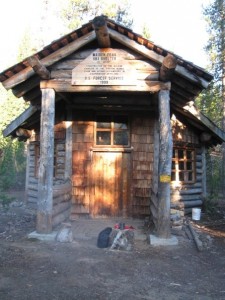 I was about 20 miles south of Warner Springs, CA when I came around a corner and almost stepped on a coiled rattlesnake. He hissed, and struck at me immediately and my only option was jumping off the trail the other direction to avoid the viper. The "flight" mechanism engaged and I fell over the side of the trail rolling violently down the embankment…I ended upside down, luckily unbitten, with a large abrasion to my right shin. I got up, brushed myself off and checked out my leg. I had gotten abrasions like this before at home and it was no big deal (mistaken assumption), so I chose to clean it with a single alcohol swab, let it be, and set up camp for the evening. (Lesson: when you sustain even a small abrasion or cut from a rock that has been in the same place for the last 100 years, you'll want to do more than just swab it with alcohol.)
The desert sun bathed my tent in gorgeous dawn colors, but what really woke me up was a throbbing pain in my lower leg. I looked down and noticed that the area around the abrasion was swollen, but I assumed it was probably just bruised. I was dead wrong. Throughout the day the swelling got worse and by 4pm my leg at mid-calf had swollen to the size of a cantaloupe and was very warm to the touch. I realized that I needed medical attention due to a possible infection and proceeded to ranch house down a spur trail. The ranch hands took me in for the night and gave me a ride into town the next day to see a doctor.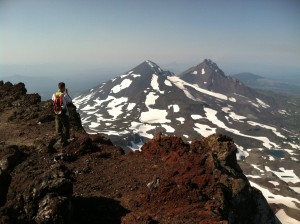 It took a month, two rounds of antibiotics, and a shot in the butt cheek to get over that infection. I've never experienced muscular pain like that before. I realized that my chances of reaching the Canadian Border before heavy winter hit in the North Cascades was slim to none. I relegated to finishing the John Muir Trail in the Sierra and then I would call it a season. But after finishing the JMT, and meeting a good friend on the trail we decided to skip up to Oregon and hike through my two home states (OR and WA) to the Canadian Border. Fortunately, we reached Canada on Oct 5, 2008 right as it started to dump snow.
I hadn't really taken residence in Oregon yet before I began the PCT. I'd worked in a few camps and climbed quite a bit around the state, but hadn't really spent much time in the mountains and forests other than a quick summit push here or there.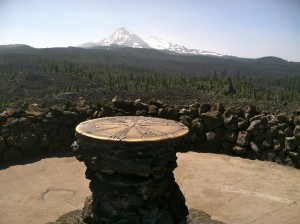 After 3 weeks of hiking through our beautiful state, I realized that I wanted to come back to live. So many amazing things await you on the PCT here in Oregon.  It is a prehistoric masterpiece of Volcanoes, old growth forests, lava fields, rivers, creeks, abundant wildlife, fun backcountry huts and locales, great people, and plenty of berries.
The distance of the PCT through Oregon is 457.6 miles, which a reasonably fit person could easily do in 25 days, averaging approximately 18 miles per day.  Through Oregon, is where the PCT gains and loses the least amount of elevation, therefore the trail is "easier" on the legs. You could split it up into more easily manageable sections that you could do in 4 day high, mileage clumps, over the hiking season. You'll just have to worry about shuttling cars or hitchhiking.
Here is a great book for figuring planning mileage, location, and resupply…
And here is the main guidebook that I used for Oregon and Washington…
I feel the best place to start is outside of Ashland, OR at Callahan's restaurant and Country Store. You cut off about 30 miles of trail north of the California border, but the trail picks up off of I-5, just south of there and is easy to find. You could also start from the Mt. Ashland Campground. Here is a list of resupply spots with stores or Post Offices along the way in Oregon and at what mile they are along the entire PCT. You can send self-addressed packages to these locations, but beware of time constraints on holding them and location closures.
Starting Distance at Ashland, OR= 1726.6 Miles

Mile-1830.4
General Delivery
Crater Lake National Park, OR 97604
541-594-3115
Mile-1834.9
Crater Lake Lodge
400 Rim Village Dr Crater Lake, OR 97604
541-594-2511
UPS only
Mile-1912.2
Shelter Cove Resort
West Odell Lake Rd, Hwy 58 Crescent Lake, OR 97425
541-433-2548
UPS only, held for a total of 2 weeks
Mile-1958.3
Elk Lake Resort
Century Dr. (P.O Box 789)
Bend, OR 97709
541-480-7228
Mile-2053.1
Olallie Lake Resort
c/o USFS Estacada Station
595 NW Industrial Way
Estacada, OR 97023
541-504-1010
Mile-2102.3
General Delivery
Government Camp, OR 97028
503-272-3238
Mile-2107.3
Timberline Ski Area
WY'East Store
Timberline Lodge, OR 97028
503-272-3311
Ending distance at Cascade Locks, OR= 2155.0 Miles

Give the Pacific Crest Trail a walk…Who knows, it could light a fire and you could end up finishing the entire trail one day.