Oregon's Painted Hills are part of the John Day Fossil Beds National Monument. These stunning hills span 3,132 acres. The John Day Hills fossil beds are a significant find that has helped scientists make many important discoveries
Viewing
The Painted Hills are so named for the vivid swaths of color which decorate the sides of the gently rolling hills. This effect is caused by the floodplain that once existed here. Each layer of color represents a different geological era. The Painted Hills are a masterpiece of natural geological design. They can be viewed both from a distance, and up close along designated paths.
In April and May the scene is colored further by blossoming wildflowers. The best time of day for viewing the hills is late afternoon when the light is best. However, visitors who come back again and again will enjoy different views with each visit. The exact angle and intensity of the sun combined with the moisture levels in the rocks will effect how the colors appear. This results in a continuously changing landscape.
Hiking
There are four distinct trails that you can hike in the Painted Hills. These include:
Painted Cove Trail – This brief 1/4-mile hike takes you across a series of boardwalks that pass between the mountains. You will get a close view of the stunning colors. Posted signs provide an in-depth look at the history of this breathtaking natural vista.
Leaf Hill Trail – Leaf Hill Trail takes you on a 1/4-mile hike to a hill of monumental scientific importance. Fossils of leaves that were taken from the hill gave scientists one of their first pieces of information about the ecosystem millions years ago.
Painted Hills Overlook Trail – This 1/2-mile trail can take you quite a while to explore. The trail is dotted with benches so you can relax and soak in the stunning views around you. This trail offers many breathtaking views of the Painted Hills.
Carroll Rim Trail – This is the longest of the Painted Hills hiking trails with a length of 1 1/2 miles, round trip. This trail lets you overlook the Painted Hills from a position above the vista.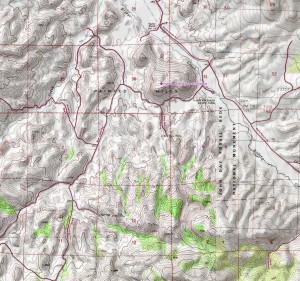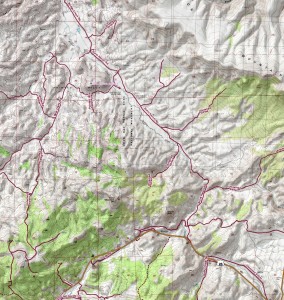 Camping
Camping is not allowed within the John Day Fossil Beds. However, there are many surrounding sites that can accommodate campers. Tent campers have many choices, from rustic sites like Muleshoe and Spray River Front, to locations with water, electricity, restrooms and showers such as the Grant County Fairgrounds RV park and Clyde Holliday campsites. Not all sites are open year round, so you should be sure to check their schedules well ahead of time.
Nearby Attractions
The John Day Fossil Beds are comprised of three units. In addition to the Painted Hills, there is also the Sheep Rock Unit and Clarno Unit. These areas offer several fossil trails there you can hike through excavated sites. At the Trail of Fossils you can even see fossils still embedded in the rocks.
The John Day River System allows both river rafting and fishing. Spring is the best time for rafting as the river often becomes unfloatable by July. Visitors with an Oregon state fishing license are welcome to fish in the John Day River. You'll find plentiful rainbow trout and smallmouth bass here.
Getting There
Go east from Bend, OR on HWY 26 towards Dayville, OR. Take a left on Burnt Ranch Road a few miles before HWY 207. You can't miss the signs to the Painted Hills Monument.